MrsHandPainted
High Trestle Trail - Iowa Bike Trail Map - Laser Engraved Wall Hanging
Share
Regular price
Sale price
$75.00 USD
Unit price
per
Sale
Sold out
Original design by Jodie Hand @mrshandpainted
This wall art piece features a laser engraved wood map of the High Trestle Trail and the surrounding area. There are other trails that connect to the Trestle trail marked as well. There are two layers, the lower layer has Saylorville and Big Creek Lakes marked and they are painted blue with contour lines for added detail. The main roads of the area are also marked.
There is a mileage guide in the lower left hand side of the with a legend for the markings on the map which include parking areas, the High Trestle Bridge and camping facilities in the area. Main towns are also marked on the map.
If you or a loved one is a biking enthusiast in Iowa you will certainly want to check this out!
Suggested hanging with command picture handing strips or picture hanging wire to allow for a clean look. It could also be hung to rest on hooks or small nails if desired.
Choose the size:
16 inches wide by 20 inches in height
11 inches wide by 14 inches in height
Depth is 1/2 inch for each size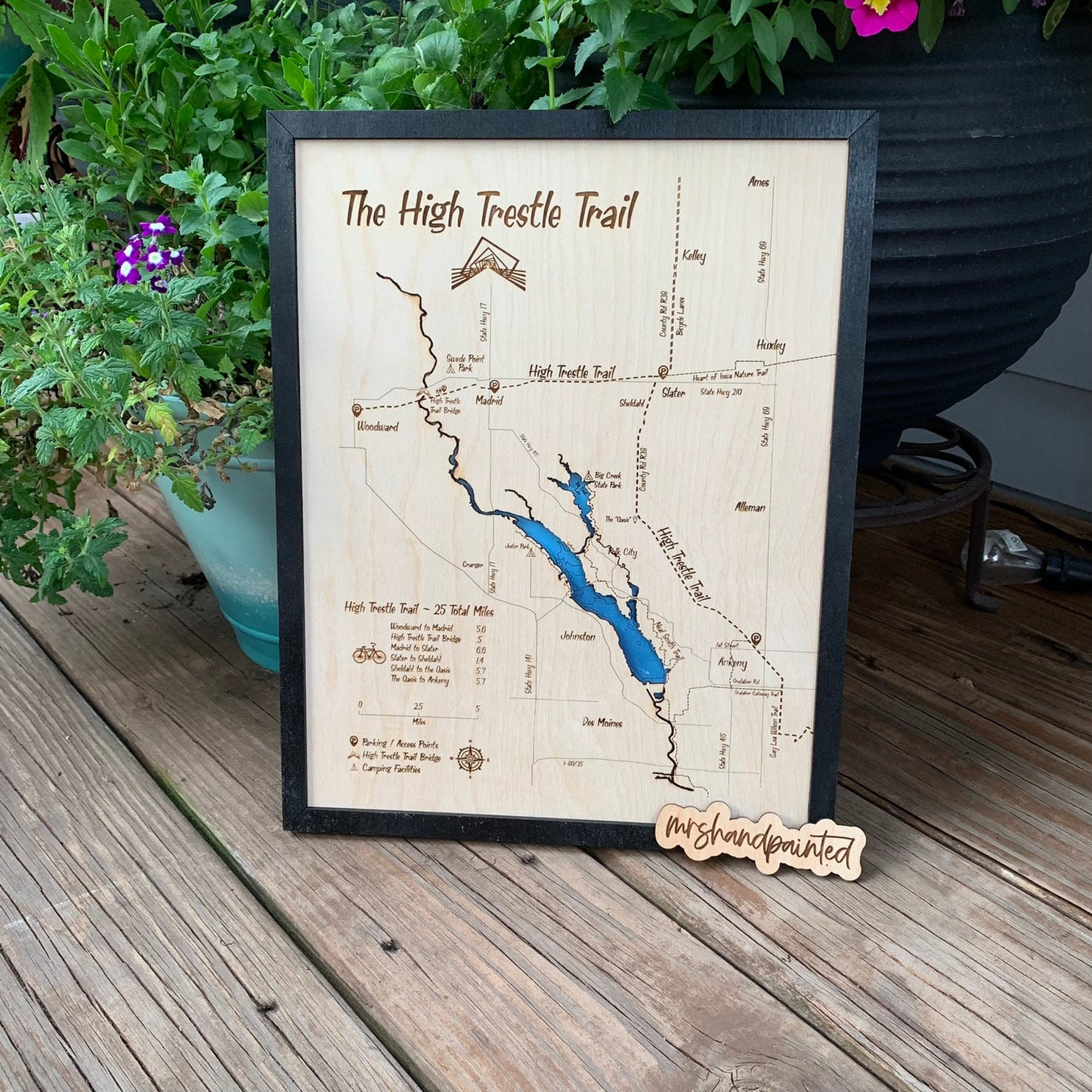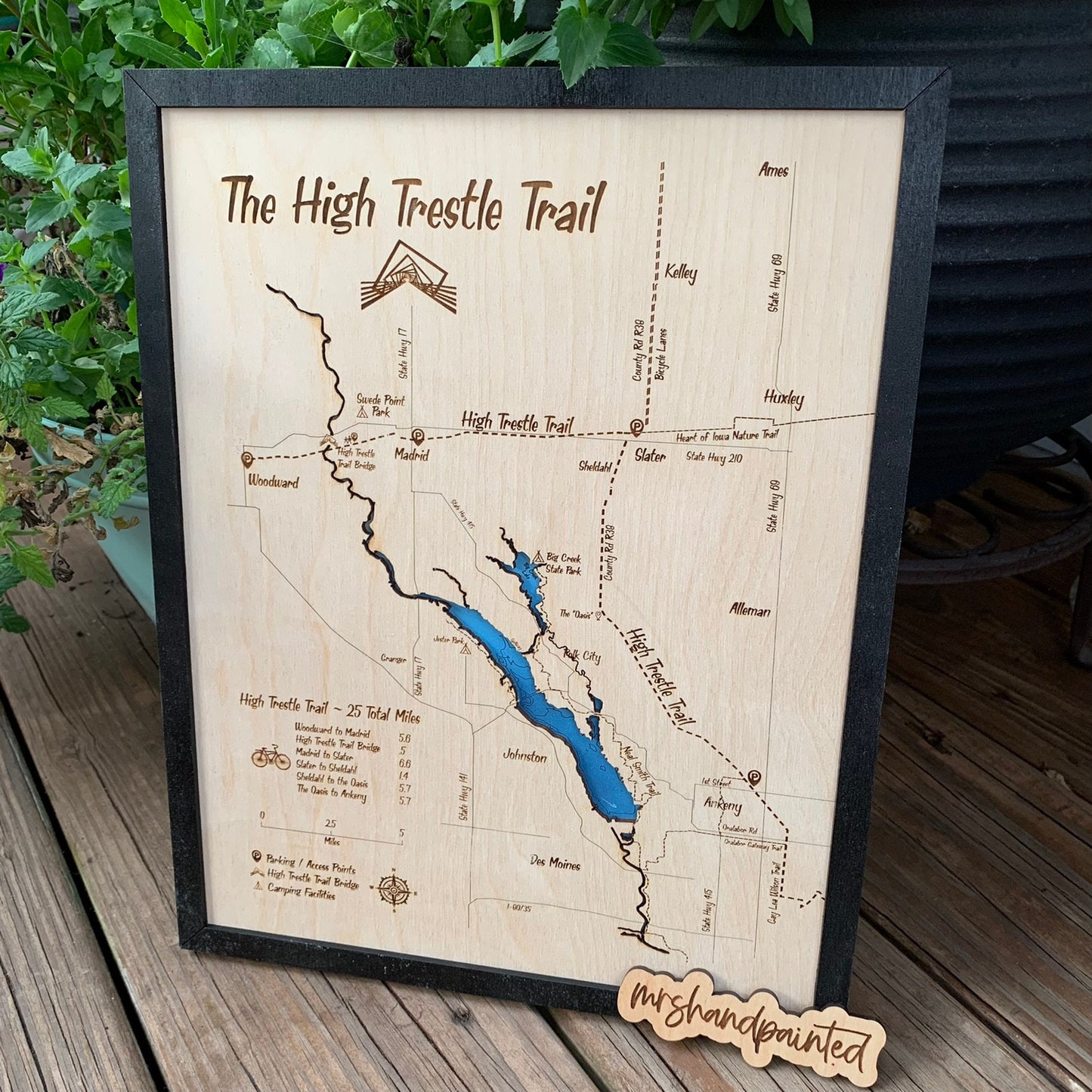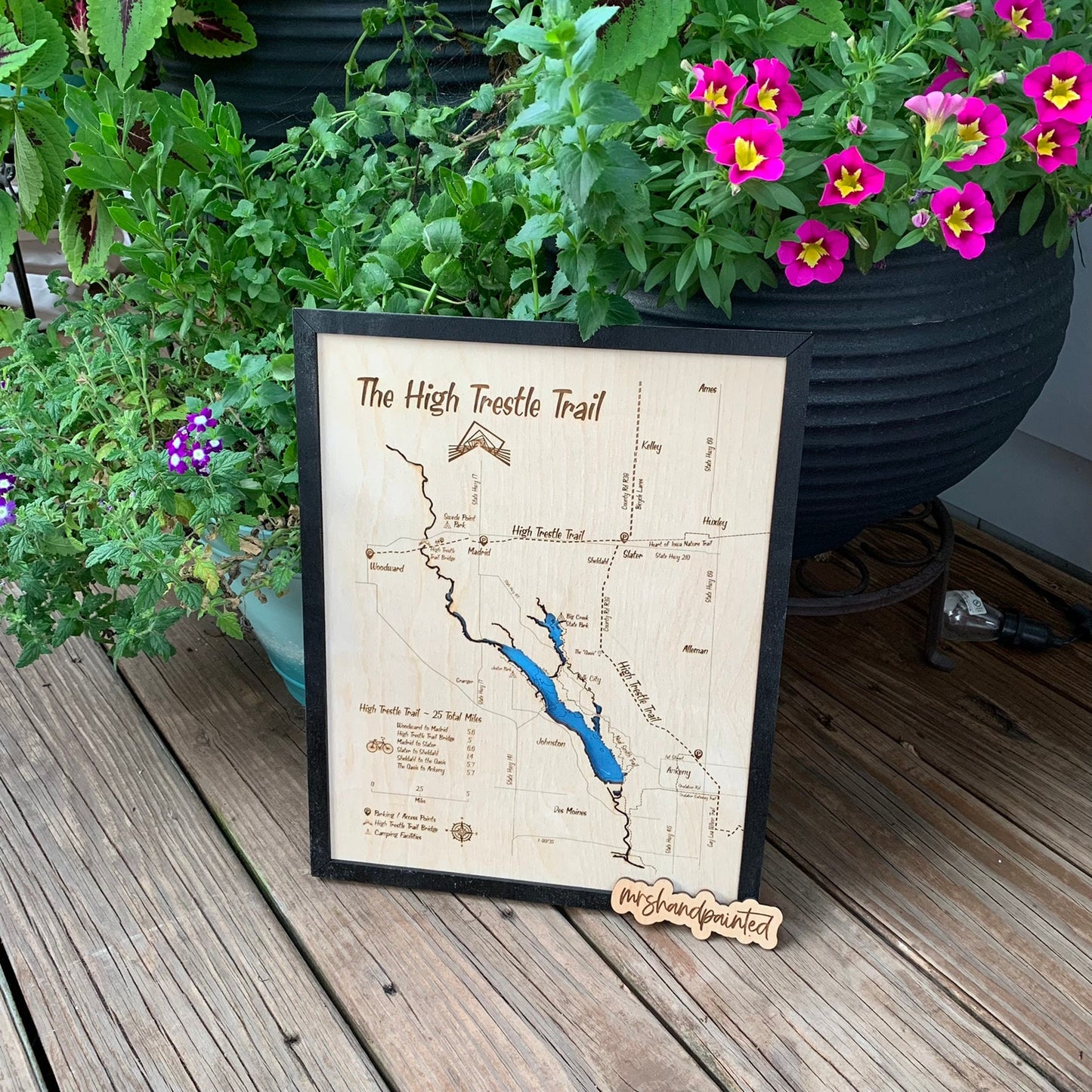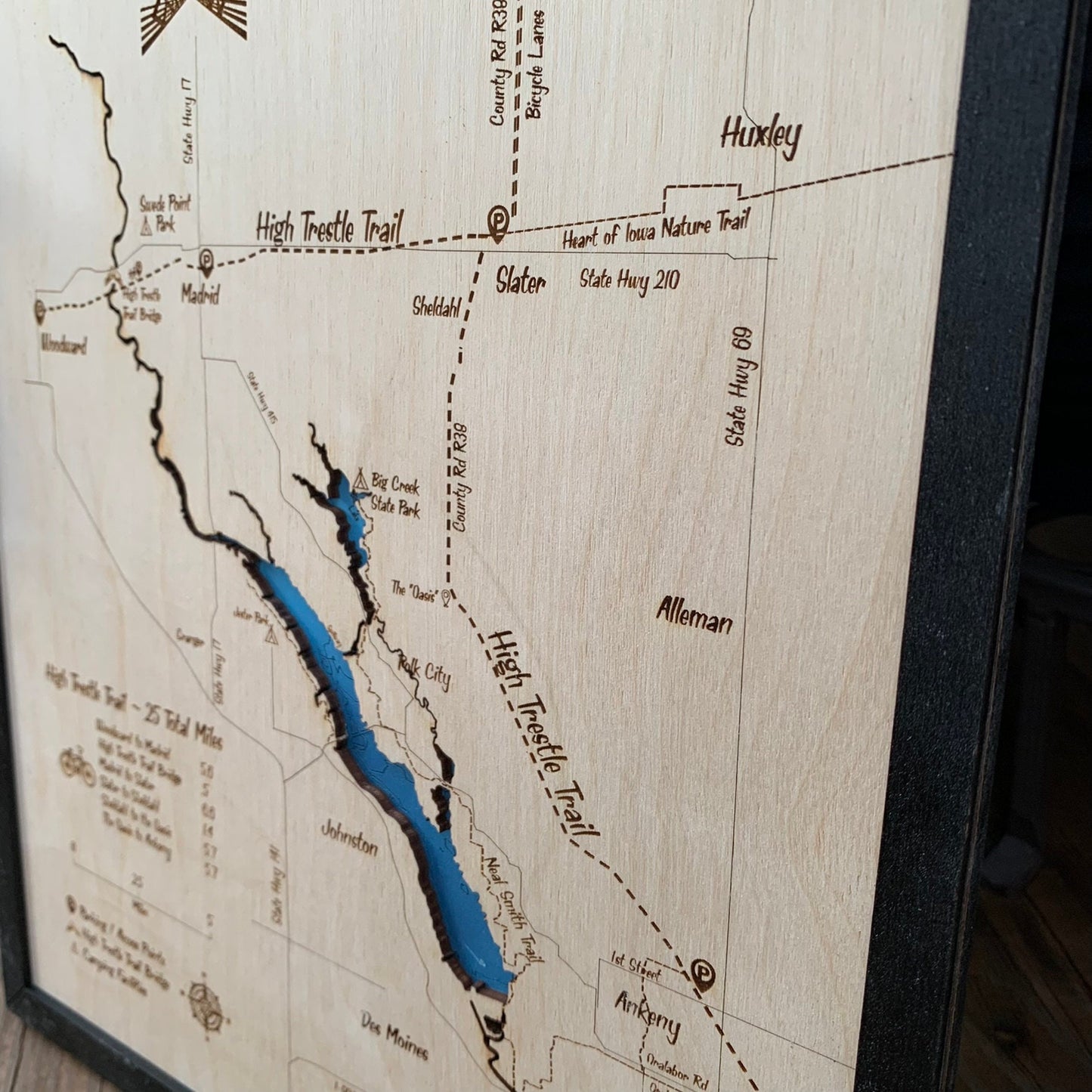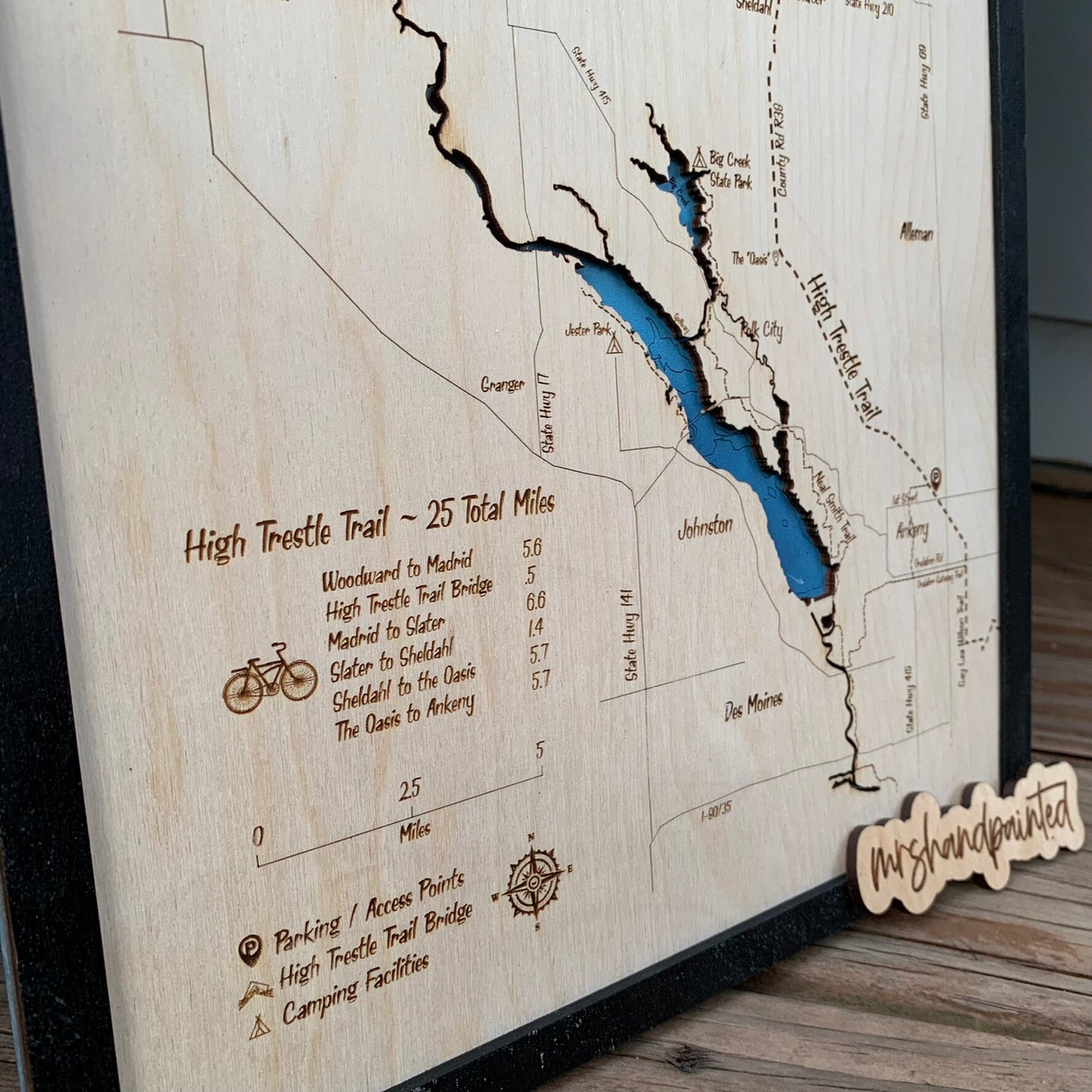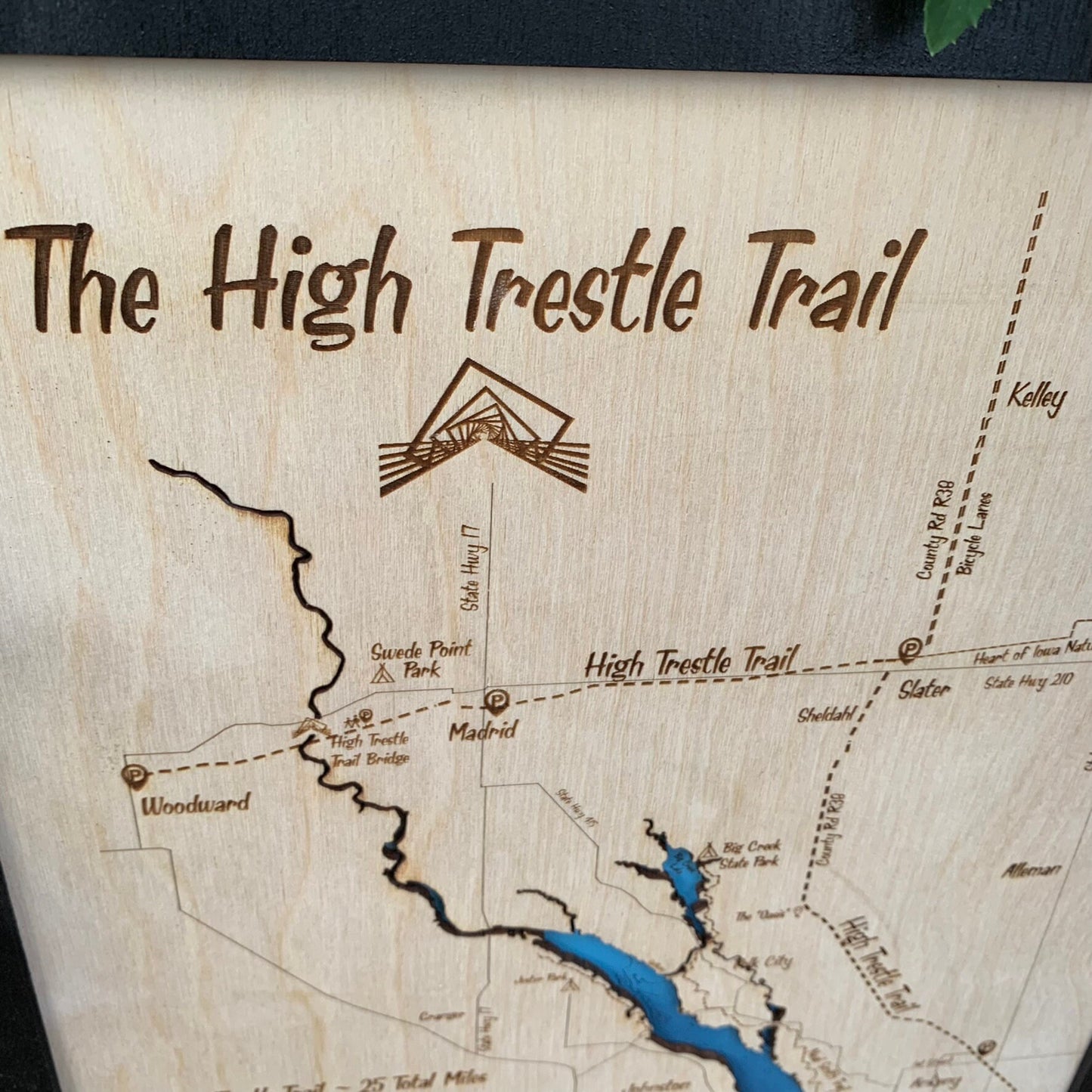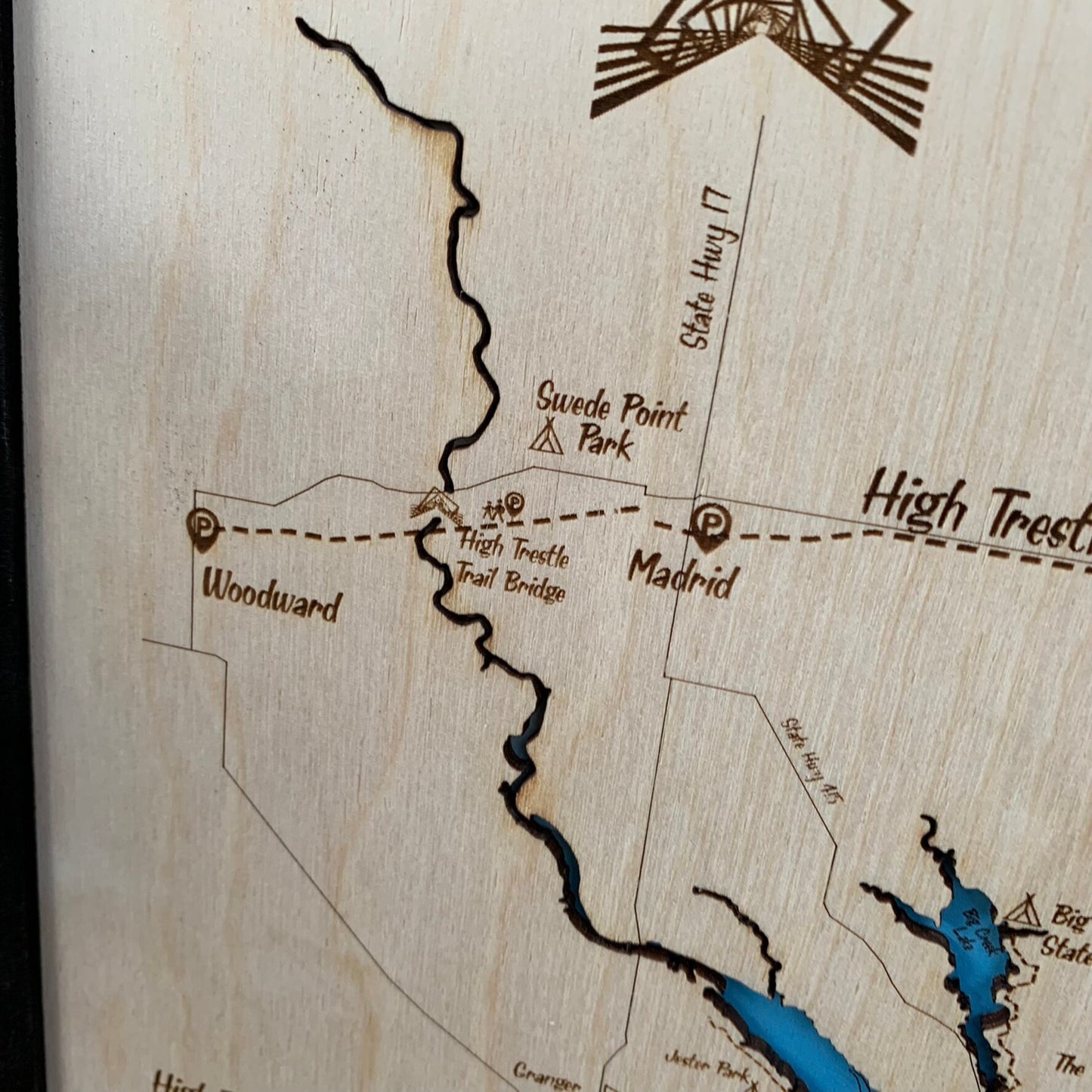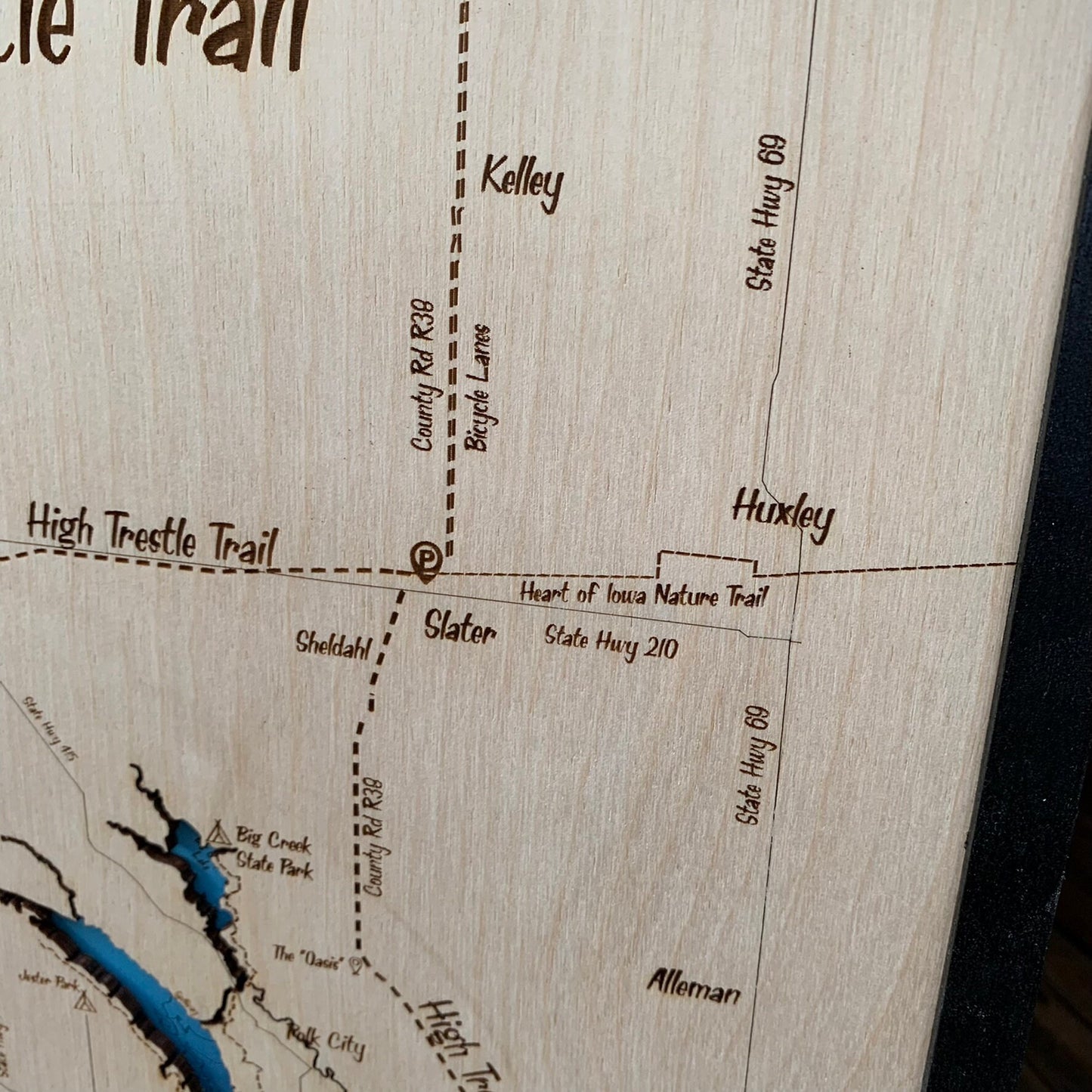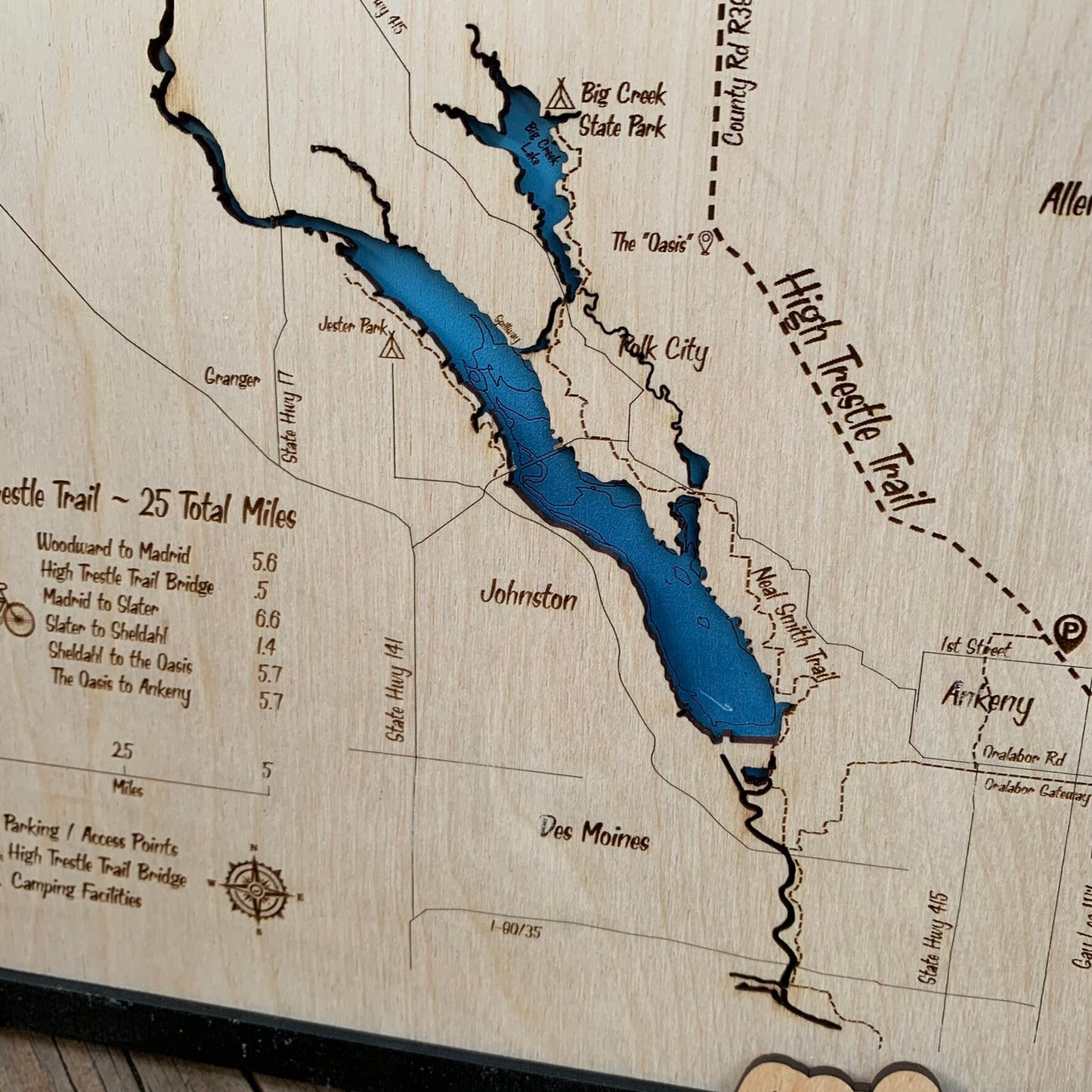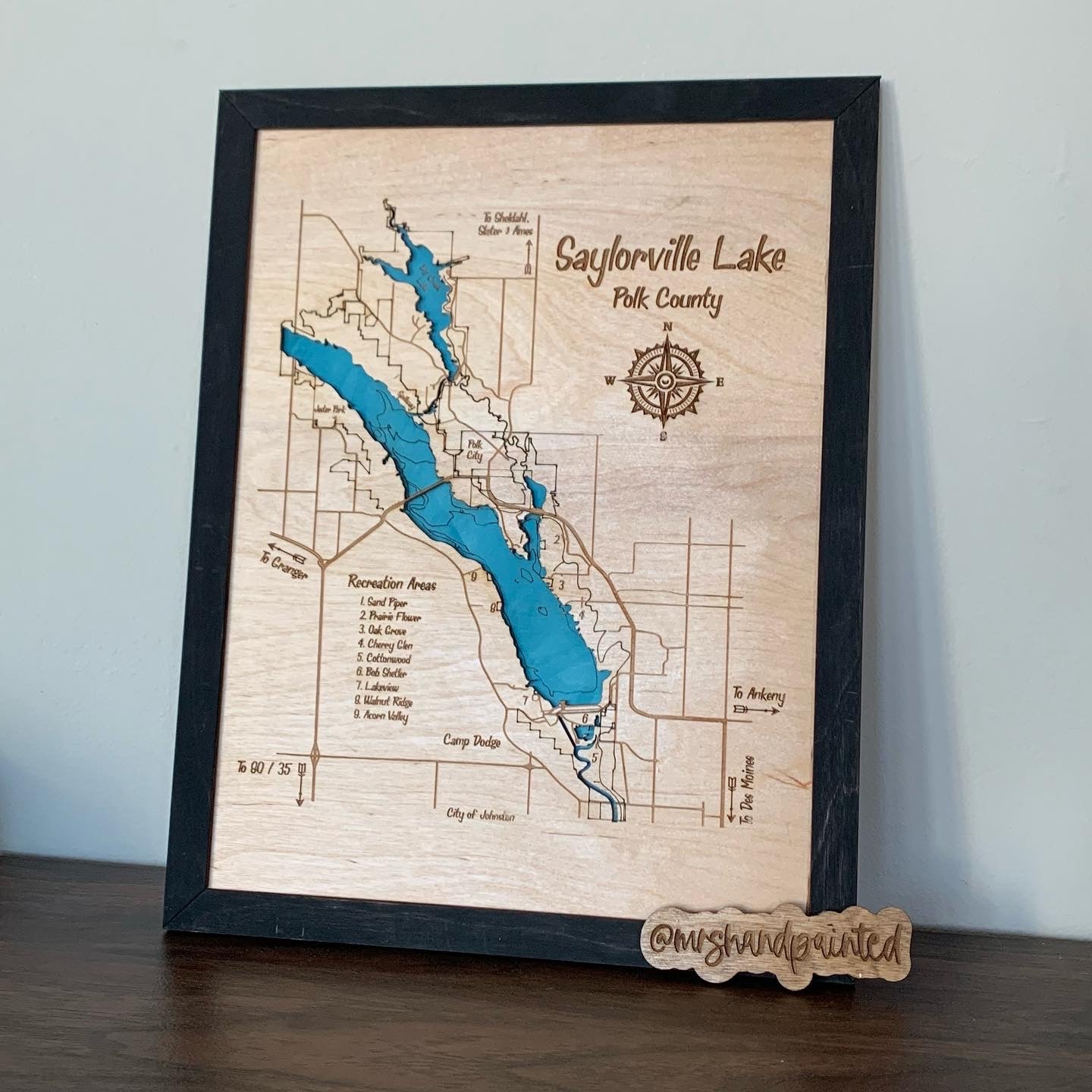 Father's Day is coming June 19th!
Custom laser engraved lake maps will make a wonderful gift for the hard to buy for guy in your life! Any outdoorsman will appreciate this thoughtful gift, and you can customize it with personalized location markers or text! Send me the lake information you want to have made!
Order a Custom Laker Engraved Lake Map