MrsHandPainted
Lake Wisconsin - Laser Engraved Map File - DIGITAL FILE
Share
Regular price
Sale price
$45.00 USD
Unit price
per
Sale
Sold out
All files are original designs by Jodie Hand ~ Mrs. Hand Painted 
All files are two layers. The bottom layer is the topographic depth lines where applicable. The second top layer is the cut out of the lake and any towns, roads, points of interest etc. where applicable. Additional customization is available upon request. Please note an additional design fee may apply for changes made to the original file. The file will also include mitered trim pieces to finish the map for a more professional finished look. Each map will include any basic data available on the lake, for example max depth, area etc. as well as a distance / mileage scale and compass. 
Fonts I use in my designs are available for purchase from Font Diner - I use Lionel Text Steam and Doggie Bag Script. If you have a request for changes to the fonts there will be a design fee applied for any changes in fonts, as I have converted them all to vectors.
You will receive each map file in standard frame sizes of 11x14 and 16x20. Additional sizing will be available upon request. File types included in your download: .ai, .svg, .dxf, .pdf and .eps all saved in a zipped folder you will need to unzip to access your downloaded files. 
You may not resell the file or alter it in any way for resale. This file is for you to make a physical product with on your laser and sell. You may not sell the file or transfer it to another party. 
I reserve the right to retain all of my files for Lakes in the state of Iowa for my own personal business use and I will not sell any Iowa Lake files for this reason. You can purchase a finished lake map of any lake or map of Iowa lakes or towns etc. from me directly.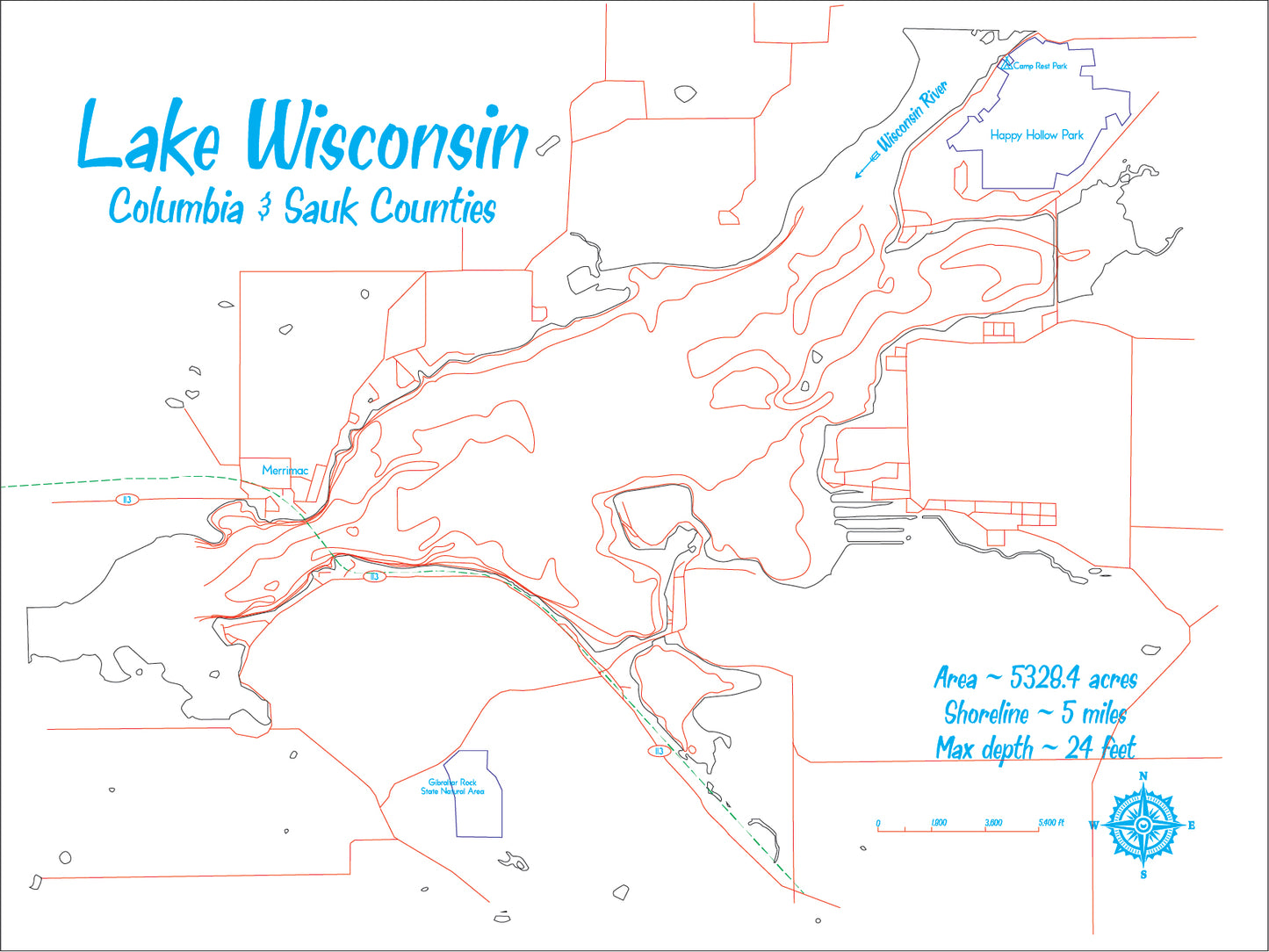 Lake Wisconsin map
I was disappointed in this map as I paid more for it and it didn't work as it should have.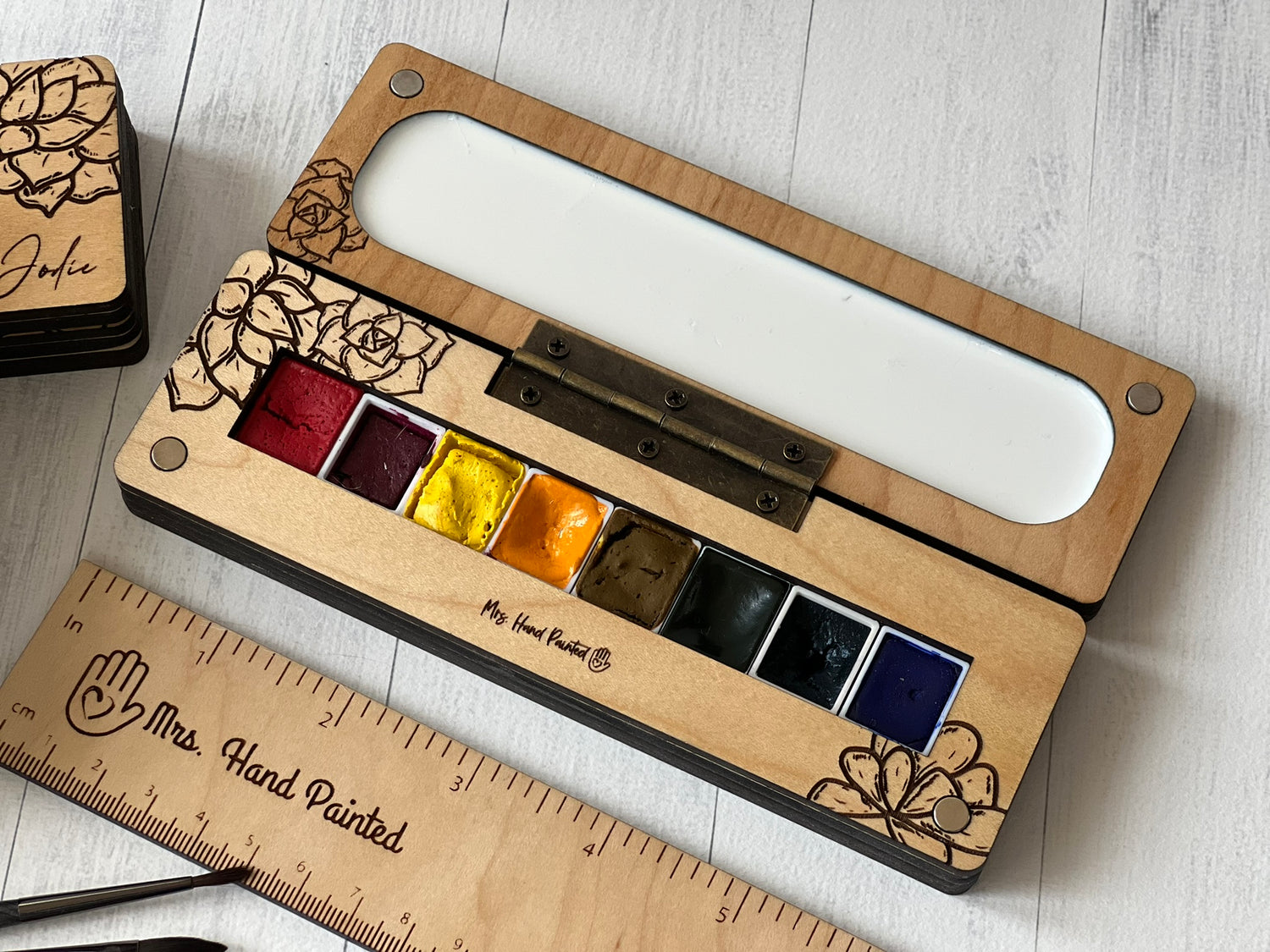 Watercolor Palette Boxes
There are several new sizes and styles of watercolor palette boxes available now. Check out the new succulent engraving designs on these new boxes!
Coordinating sketchbooks and trinket trays feature the same artwork engravings.
Palettes