MrsHandPainted
Watercolor Kit - Watercolor Mixing Charts - Paint, Paper and Step by Step Instructions
Share
Regular price
Sale price
$15.25 USD
Unit price
per
Sale
Sold out
If you are looking for the perfect gift for a watercolor artist or looking to learn new watercolor techniques yourself, this kit is made for you!
Color charts are useful tools. They help you determine what colors you can mix with a limited palette of colors. You can create a chart using as few or as many colors as you want.
Split primary palettes are comprised of primary colors of red, yellow and blue in a cool tone and warm tone shades.
You can make a chart mixing cool and warm shades together to see what other color possibilities you have with a limited color palette. Try mixing a warm red with a cool yellow or a warm red with a cool blue to see what other secondary colors you can create.
I recommend choosing single pigment colors to begin with. Color blends are already mixed pigments also known as "convenience colors". Many green paints such as Sap Green are pigment blends. You can find pigment information on the packaging of commercial paints. If purchasing paints from my shop, all pigment information is in the item description of the online listing.
Galaxy Kit Contents:
Color step by step instruction sheet
Qty. 2 Bee Paper 6x9 100% cotton watercolor paper sheets
Split Primary handmade watercolor
sample pan set of 6 colors
1 inch square 3D printed color chart template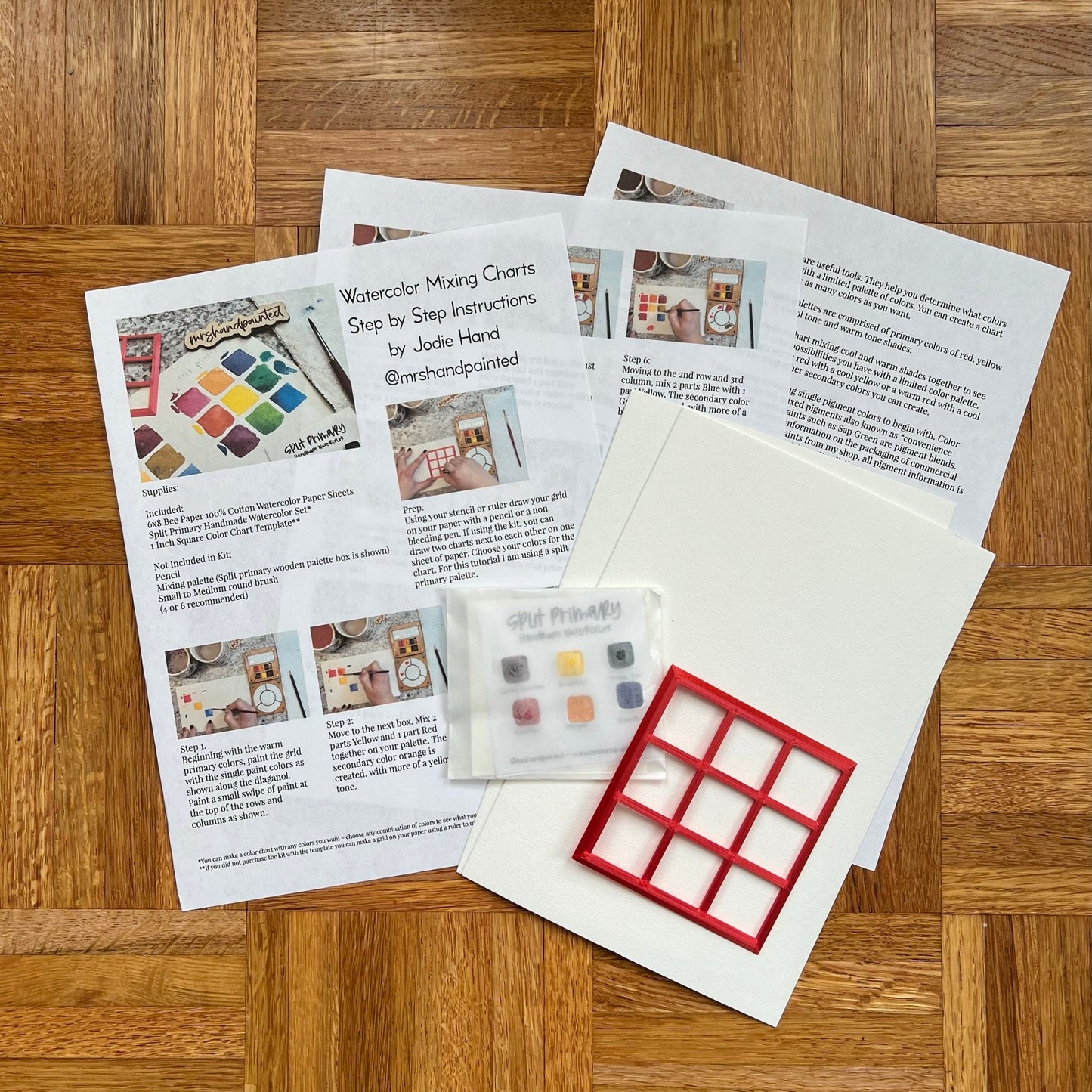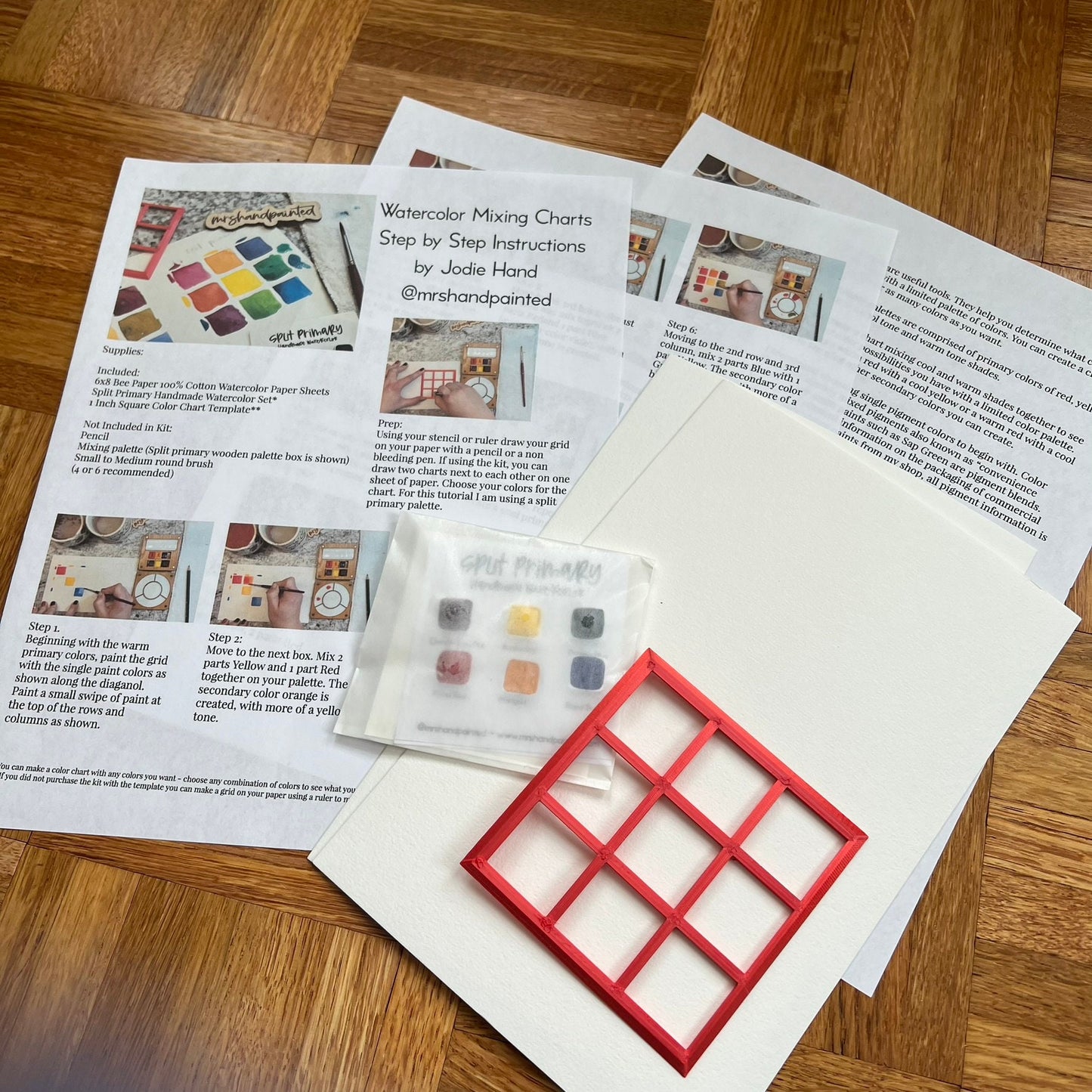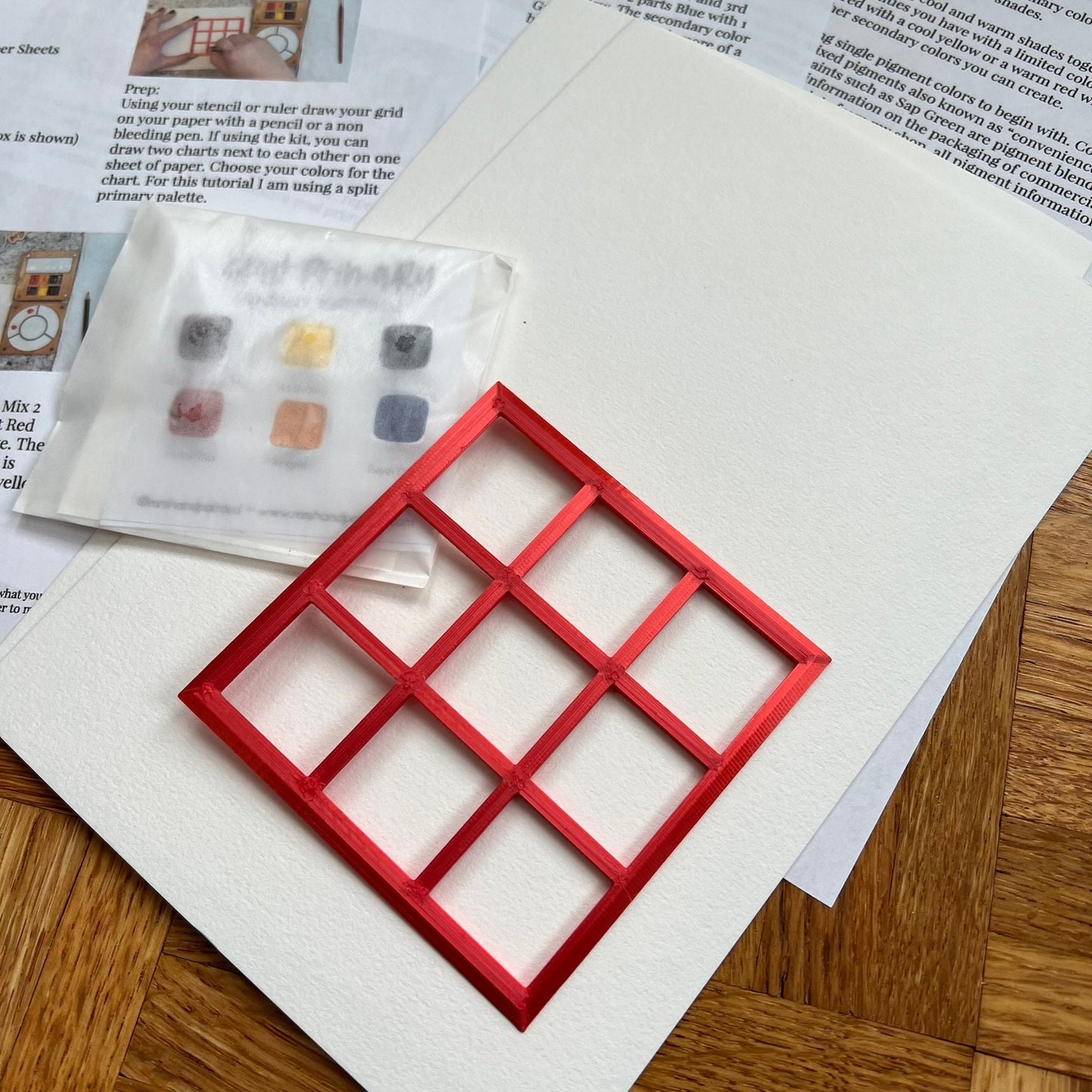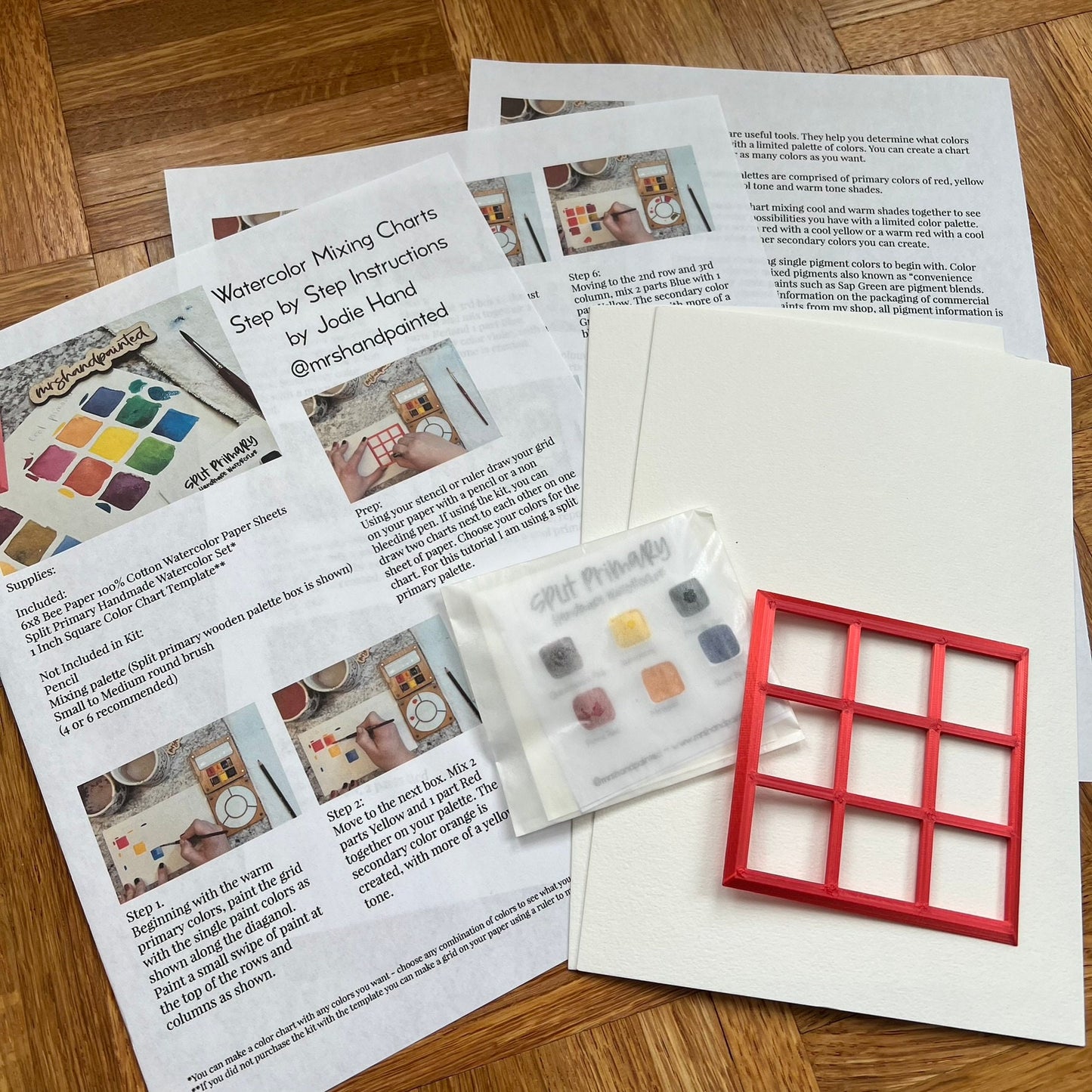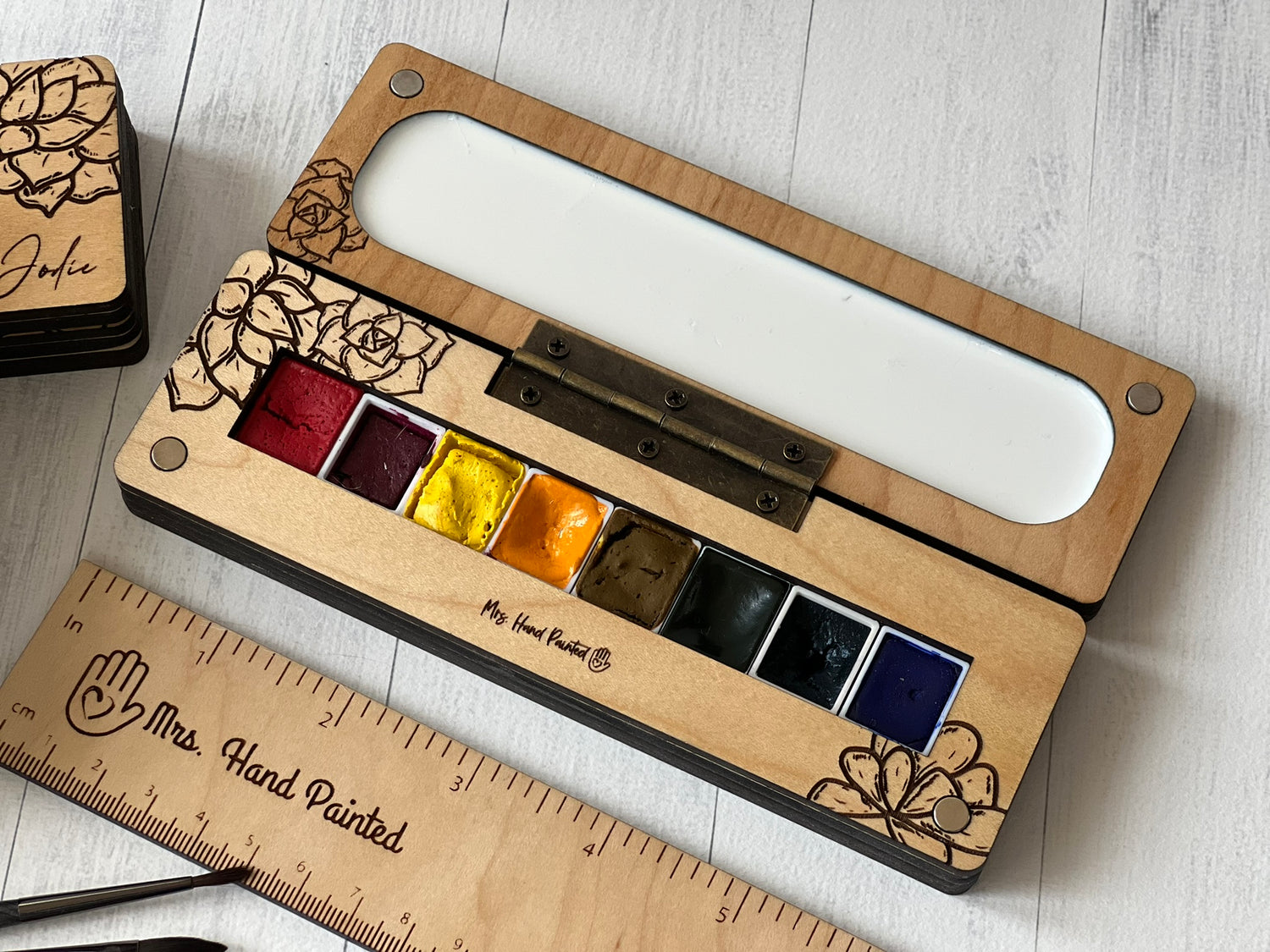 Watercolor Palette Boxes
There are several new sizes and styles of watercolor palette boxes available now. Check out the new succulent engraving designs on these new boxes!
Coordinating sketchbooks and trinket trays feature the same artwork engravings.
Palettes